Junior Team Tennis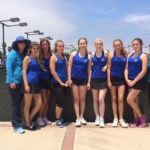 NTC will be hosting six teams this fall league. I am really excited our program has grown to be able to fill six team. I am now trying to figure out how to be at six locations at the same time. We are lucky to have our coaches but I need some parent volunteers to help! If this interests you, please let me know.
Junior Team Tennis is part of the USTA junior development path to success. It is a great opportunity that allows juniors to work on their match skills each weekend against different teams/players.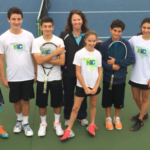 The teams are organized by age and ability. NTC will be hosting a 10 and under orange ball, 10 and under green dot, 12 and under beginning, 14 and under beginning, 18 boys and under beginning and an 18 boys and under advanced. The age cut off date is December 15th.
To join a team all players must be current members of the USTA or have a tennis ID number. I recommend the USTA membership because players get a tennis magazine and can enter in USTA tournaments. Go to USTA.com and follow the prompts to become a member and create a member profile. Once you have a membership number you can go to tennislink tab and join a team. You will need your membership number, the team number and a credit card to pay for the team sign up fee.
Current Season USTA Junior numbers…
For more information, contact: nicole@nikkistenniscrew.com